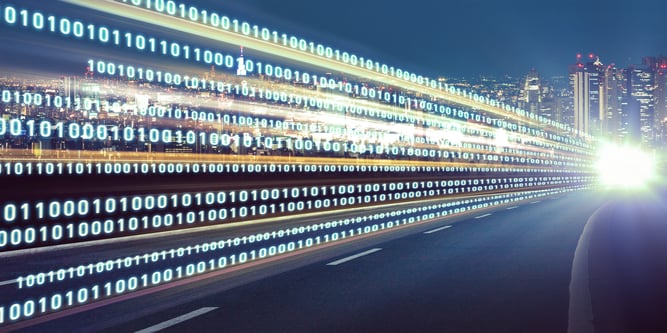 In today's world of smartphones, Alexa virtual assistants, and social media, most of us have first-hand experience with how powerful machine learning and artificial intelligence (AI) can be. The media also keeps us updated on where all this technology is heading - from autonomous vehicles to instant language translators. The possibilities appear endless.
In the procure-to-pay space, machine learning and AI are already driving straight-through processing and analytics. This concept was discussed with Sramana Mitra, the CEO and Founder of One Million by One Million, in her Thought Leaders in Artificial Intelligence segment.
Shan Haq, Transcepta's VP of Corporate Strategy & Development, outlined for Sramana how machine learning and AI help accounts payable (AP) professionals connect electronically with their vendors and suppliers. He explained how this type of connection allows for more efficient communication and processing of invoices, which can eliminate the need for any human touchpoint.
Transcepta's technology offers this level of straight-through processing. Their features, made possible through machine learning and AI, include:
Connecting and interfacing with suppliers/vendors of all sizes and sophistication levels
Deciphering electronic invoices delivered in numerous formats
Constructing business rules around innumerable invoice types (QuickBooks, Oracle, SAP, etc.)
Quickly assimilating new suppliers/vendors into Transcepta's system
Expediting payment capabilities through auto-population on incomplete invoices


Beyond making invoice processes effectively seamless, Shan explained that it brings about opportunities to save money through such things as dynamic discounting. Transcepta's wealth of data allows customers to access intelligence to know where discounts can likely be obtained. And Transcepta's invoicing tools are efficient and quick enough to enable customers to take advantage of such discounts.
To read the transcript of the Thought Leaders in Artificial Intelligence interview of Shan Haq, click here.
To learn how machine learning and AI can help you achieve straight-through processing, download our E-invoicing whitepaper where you will learn:
How to achieve complete automation in the invoicing process
How to limit invoice hold-ups, as with invoice exceptions
How to streamline your AP team with automation
Related Posts