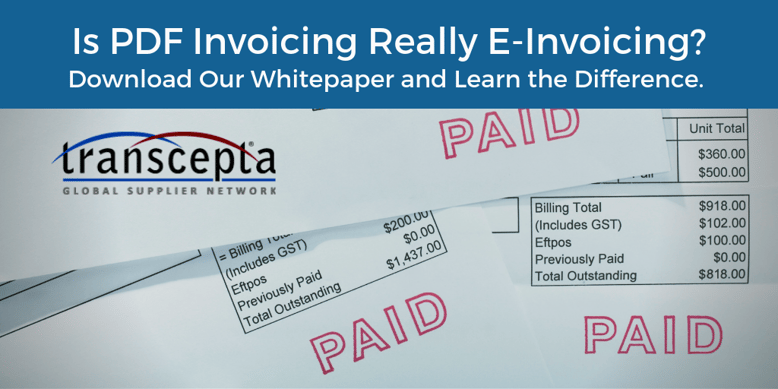 We often hear the statement that PDF invoicing is not really electronic invoicing. And that is true … if you're not using Transcepta! In fact, for most Accounts Payable customers, PDF invoicing with Transcepta is the only way that mass adoption of electronic invoicing is ever going to happen. Download our white paper now, which explains the difference
With Transcepta, when suppliers send PDF invoices, your AP Department receives the same speed, accuracy, and visibility benefits as an EDI or XML connection.
Learn more about how we can help streamline your invoice processing with our white paper and how we stack up to the competition. Transcepta offers a flexible service that can merge with the systems you already have in place instead of having to build a new one from the ground up!