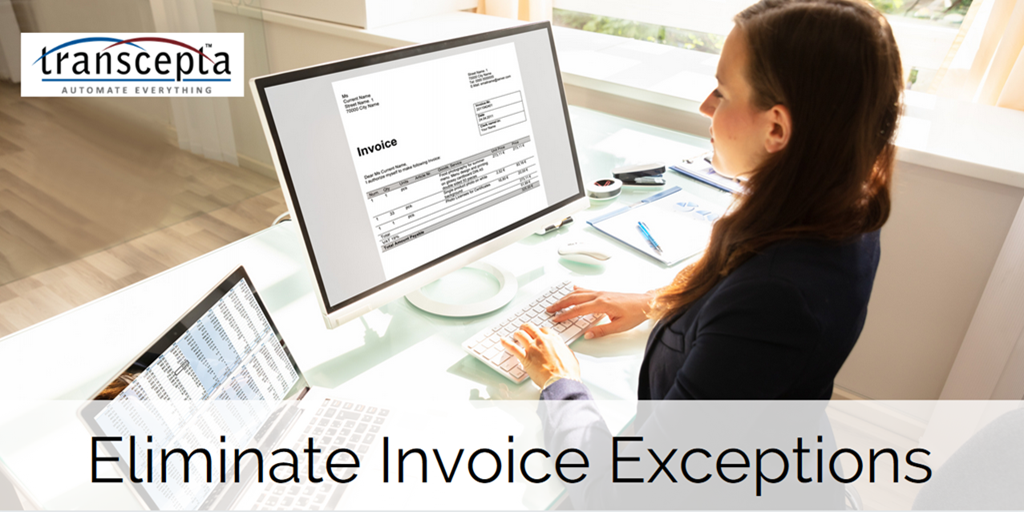 According to Ardent Partners' 2019 State of ePayables annual report, 62% of businesses claim invoice exceptions is the number one issue facing AP departments. The manual involvement by AP and authorizing managers to rectify exceptions is significant, leading to wasted time and money. But are simple digital platforms enough to make AP efficient?
This post is part of our invoice validation series that provides a roadmap for 100% straight-through invoice processing in Accounts Payable. Included in this series is information about our Invoice Inspect, Invoice Analyze, and PO Cloudmatch™. This post will examine our Invoice Analyze validation point.
What is an invoice exception?
An invoice exception occurs whenever there is an error or deviation of information on the invoice from the PO or other supporting paperwork. Whenever an exception pops up, someone has to investigate the issue and decide if it is an acceptable deviation, or if further investigation is required with the purchasing department or with the supplier.

Invoice exceptions lead to:
High operating costs

Payment delays

Strained business-supplier relationships

Friction between AP and Purchasing/Procurement departments

Despite digital software, such as e-invoicing and OCR, being utilized more in recent years, Ardent Partners reports that invoice exceptions are on the rise. Ardent claims that invoice exceptions "remain at the top of the 'major challenges' category for several years running ... even as AP treads into new and more strategic territory within the (business)."
This means two things:
Simple e-invoicing, EDI, and

OCR

software are not solving the issues

Many businesses are still relying on manual processes


What are the main problems causing invoice exceptions?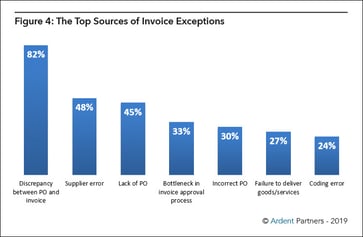 Ardent puts discrepancies between invoices and POs as the main reason exceptions occur, with supplier error ranks 2nd as top exception reason.

Transcepta's Invoice Analyze alleviates both of these issues.

What is Invoice Analyze?

Transcepta's Invoice Analyze compares invoice data to other sources of data. Invoice Analyze enables simple comparisons, such as invoice to PO, or complex comparisons unique to your business, such as customized comparisons based on a data feed.

Invoice Analyze ensures AP receives only validated, electronic transactions from their suppliers.

Transcepta has powerful, customizable tools that enable businesses to validate invoices, without AP's manual involvement: Invoice Inspect, Invoice Analyze, and PO Cloudmatch™.

In a perfect world all of your suppliers would go to your supplier portal and submit their invoices, however the reality is that most suppliers have their own processes and are not looking to duplicate efforts. Therefore, AP requires a system that provides automated connectivity to your suppliers and a way to validate transactions with that connectivity.

To learn more about straight-through invoice processing and how this is achieved via Transcepta, please read our white paper that thoroughly outlines the features and immediate benefits and ROI of straight-through processing.

Related Articles

Make Accounts Payable More Productive Through Automation
How PO Flip Fits Into Achieving Straight-Through Processing
Why OCR Is Not E-Invoicing


Recorded Webinar: Straight-Through Process Your AP Invoices