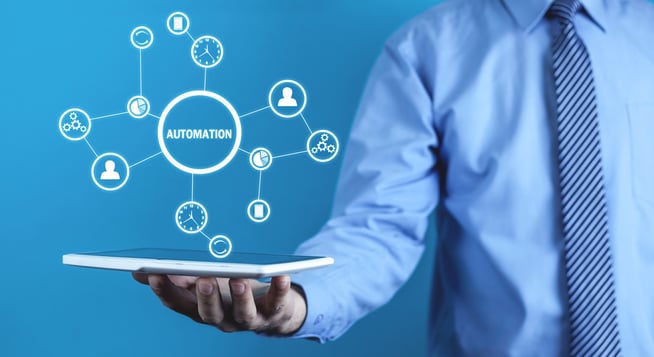 A world-class electronic invoicing system connecting your suppliers to your supply chain is within your business' grasp through a solid automation solution. The right automation platform has direct impact on cash flow management, supplier relationships, financial reporting and planning, and security measures.
The key tasks accounts payable (AP) automation can process include:
Approving non-PO invoices
Paying suppliers in a timely manner
Preventing fraud
Reviewing exceptions
Entering invoice data
Managing supplier inquiries
Increasing visibility in the supply chain

What to look for in AP automation


Electronic connection to suppliers
The ability to electronically connect to your suppliers is one of the first features you should look for in an AP automation platform. The solution should have options for large suppliers that will already have in place their own EDI programs, such as PeopleSoft or SAP. The solution should also be able to connect with your small suppliers that may still rely on PDF invoices.
You should ensure any solution has a full-service onboarding program that effortlessly connects your suppliers to the platform, at no cost or hassle to your suppliers.

Automation to other departments
To truly automate your AP department, any platform you select should also enable automation with other departments like procurement and finance.


Dynamic platform
The solution needs to be more than an EDI, point to point connectivity, platform. You should select a smart platform or a smart network. Look for a network that brings validation technology that is embedded within the network.

Your goal is not to just get invoices and transactions pulling electronically, you want a straight-through process on invoices. This will allow the platform to minimize exceptions to zero by validating the transactions to the invoices that suppliers send. Only after validation will those transactions go through your automation platform.

Transcepta's automation platform
Transcepta offers a well established sophisticated supplier network. We have been improving our technology over the last 10 years, and we have thousands and thousands of suppliers in the network. We process millions of transactions annually, with billions of dollars worth of spend.
Our supplier network is the underlying technology and then there are automation tools on top of that which include: true electronic invoicing and dynamic discounting. Our suppliers and customers all connect into our bi-directional network that helps you manage and automate supplier data.


How Trancepta works
E-invoicing really provides the greatest value of all of the Transcepta AP automation tools. The system validates any invoices sent against your established requirements. If an invoice does not fit your requirements, the invoice is rejected back to the supplier with a request to fix and resend. Once the invoice is fixed by the supplier, it is finally submitted through the system for payment.
Transcepta has a full-service onboarding enablement program. When establishing your account, Transcepta reaches out to your suppliers via an array of technologies that allow us to connect to them regardless of their size, transactional volume, or sophistication level.

So whether your supplier has their own EDI system or not, we can accommodate them, with no duplicate work required on your supplier's end.
Transcepta can accommodate any EDI system your supplier may be using, from QuickBooks, Microsoft Dynamics, PeopleSoft, SAP, Oracle and on and on.
We aim for maximum supplier adoption by making our platform free and easy for suppliers to use. And we can connect as quickly as required - we have experience in connecting over a thousand suppliers in a month for customers.

Our solution works across all industries - We have some very large biotech customers, as well as customers in all the standard industries, to include customers in education, the public sector, retail, manufacturing, and supply chain to name a few.


Other Transcepta benefits
Transcepta offers true e-invoicing. A lot of AP automation providers out there will say that they do electronic invoicing by pointing out that they can take an emailed PDF invoice and turn it into data via their platform.
The problem is that this is achieved via a combination of optical character recognition (OCR), scanning, or outsource keying. The distinction between that process and Transcepta's is that other AP automation provider's OCR process allows for errors, be that human data entry errors or allowing an invoice through that does not fit your invoice requirements.
The other thing that Transcepta's solution allows for is dynamic discounting. In dynamic discounting, cycle time is very important. You must be able to process invoices quickly to take advantage of such discounts.
Another point around cycle time is that improved cycle time gives you increased visibility into payables. Even if you're not going to be paying an invoice readily, you want them in your system and registered as quickly as possible to help best manage cash flow.
True e-invoicing, at least with Transcepta's solution, means your business gets invoices through a truly electronic process from the supplier into your system in minutes, not days or weeks.


For more information, please see our whitepaper on E-Invoice and Supplier Connectivity below.