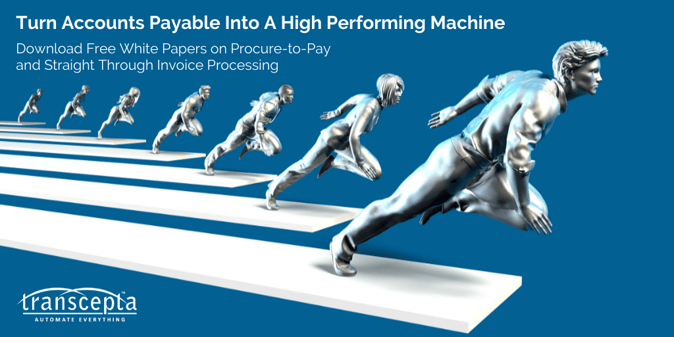 We've put together a white paper bundle to help accounts payable managers and professionals understand the latest solutions to streamline, automate, and drastically reduce errors and associated costs in processing invoices.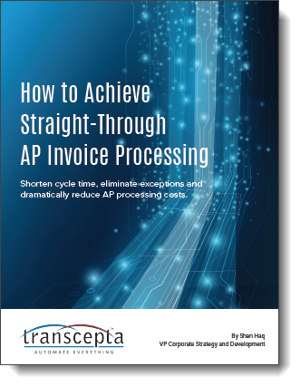 Our first white paper guides you through what straight-through invoicing is and how it can shorten invoice processing time, eliminate exceptions, and reduce overall AP costs.

You will learn how this process:
Shortens Cycle Time
Eliminates Invoice Exceptions
Improves Supplier Connections
Drastically Cuts AP Costs
And more!


Access to Audio of content here.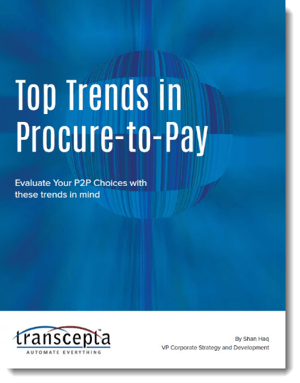 And our latest white paper provides you the latest trends in Procure-to-Pay.
The most prominent trends include:
Shifting to ERP in the Cloud
Managing the "Massive Middle" of Suppliers
AI and the Automation of AP and Procurement


We examine each of these trends one by one and discuss how Transcepta fits into your Procure-to-Pay system and delivers strategically on each of these trends.
Access to Audio of content here.