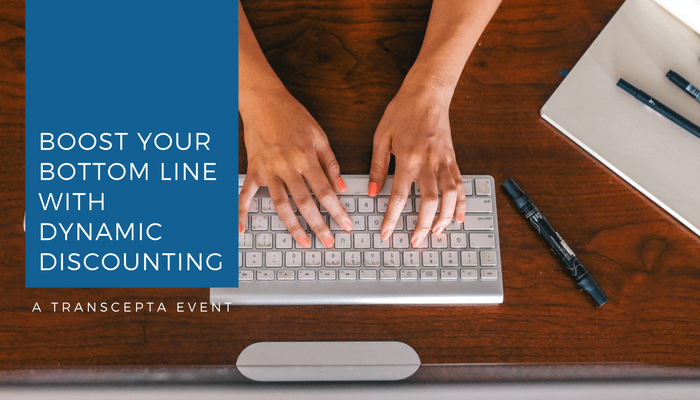 For the New Year, many companies will focus on the goal of driving greater profitability in their organizations and financial value across the supply chain. Join us for an informative webcast where we'll discuss how to bring real savings and real profit to your organization through previously untapped discounts.
Date: Thursday, January 26th, 2017
Time: 10:00am Pacific / 1:00pm Eastern
Register: https://attendee.gotowebinar.com/register/3832689006527299073
Transcepta Dynamic Discounting allows total control for all stakeholders. Customers select which suppliers may receive early payment offers and the size and terms of the offers. Suppliers can opt in to receive every discount offered or choose to accept offers on an individual basis. Suppliers receive the cash they need quickly, while customers increase profit and enjoy the many benefits of a cash solvent supply chain.