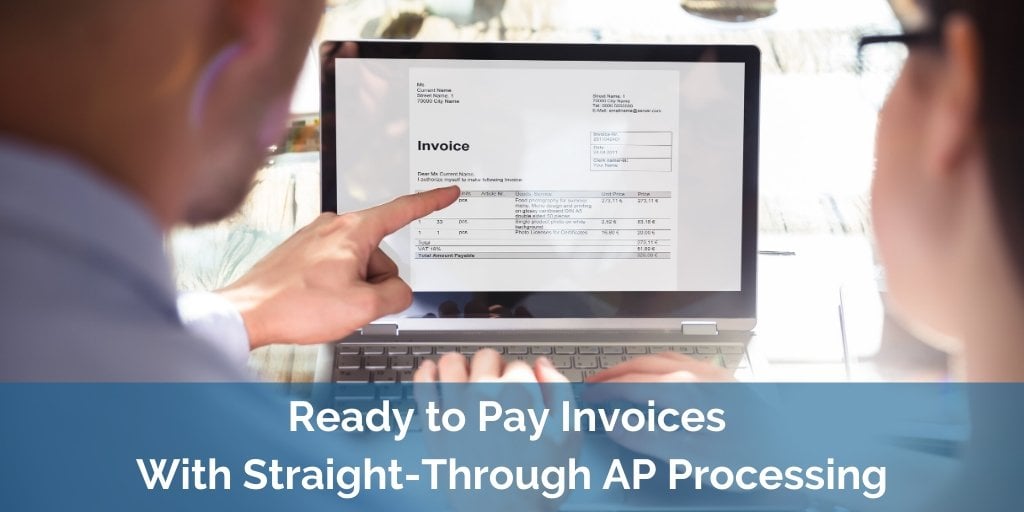 We live in an exciting time for technological advancements, with industries evolving right before our eyes. Accounts payable is also benefiting. There are impressive solutions available now that can revolutionize how inefficient and costly invoice processing is for businesses.
Straight-through AP invoice processing is one such solution that takes digital processing one step further than e-invoicing, OCR, or EDI. Straight-through processing uses data integration, validation points, and AI technology to ensure that invoices submitted by suppliers go straight into a company's AP system ready to pay.
Traditional manual AP processes and poor integration result in:
Higher invoice exceptions

Arduous email follow up

Unpredictable payment turnaround times

Friction with other departments in a company

Wasteful spend on processing hours

Little control to gain early payment discounts or avoid late fees

Challenges maintaining efficiency and best practices


We find that companies using traditional invoice processing approaches never achieve more than a 30% accuracy rate, where there are no invoice exceptions to follow up on. Our solution, however, offers a path to a 100% straight-through invoice processing!

We have laid out a more thorough explanation of what straight-through AP invoice processing is and what it can achieve here.