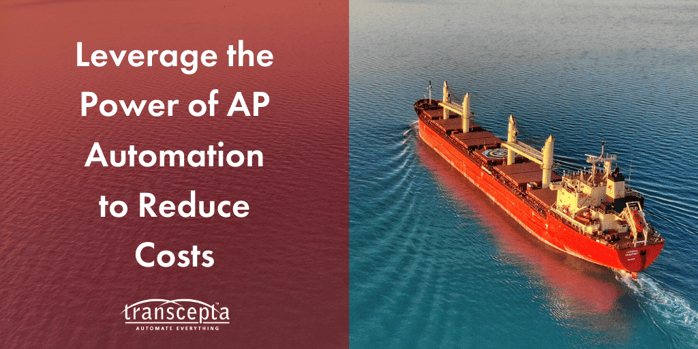 Transcepta's client is a technology and innovation leader specializing in defense, civil government, and cybersecurity solutions. This major US Defense Manufacturer was expending a huge amount of time and resources to manually process more than 25,000 monthly invoices from 15,000+ suppliers located across the globe.
The vast majority of supplier invoices arrived via postal mail, or as a PDF attached to an email, which required a massive amount of time and resources to manually process. The company also did not have a single source of truth for their supplier data, meaning suppliers were not able to keep their information up to date and did not have visibility into the status of their pending payments.
These issues put a strain on The Defense Manufacturer's supplier relationships and made it difficult to communicate and collaborate effectively. The Defense Manufacturer needed a platform that could connect to their existing ERP system, digitally connect their suppliers, and enable straight-through invoice processing to remove manual labor and eliminate paper.
After a comprehensive provider search of the accounts payable automation and eProcurement options, the Defense Manufacturer selected Transcepta to help them streamline and transform their P2P process. Using artificial intelligence, Transcepta helped eliminate invoice exceptions, surface potential supply chain disruptions, and transform the way that AP managed and collaborated with suppliers
"Adopting Transcepta was a no-brainer for us. It makes us way more efficient as an organization and has dramatically improved our overall ROI. There is simply no way we could accomplish what Transcepta helps us do with in-house resources." -Director of Finance, Global defense and aerospace enterprise
Within a 2 months the Transcepta team helped the Defense Manufacturer:
Automate exception handling and invoice approvals
Remove manual intervention from invoice processing
Digitally connect and onboard 15,000+ suppliers
Eliminate 88% of paper invoices
Reduce AP resources and increase profit
Download the full case study to learn how the Transcepta accounts payable automation and eprocurement solution enabled 100% straight-through invoice processing without scanning or OCR Imaging.